Day 76: Monday, November 19, 2012
Port to Port: Steinhatchee, Florida to Mound, Minnesota
Underway: 5:15 am      Motor Off: 10:30 pm      Miles Traveled: Lots      Stayed At: Home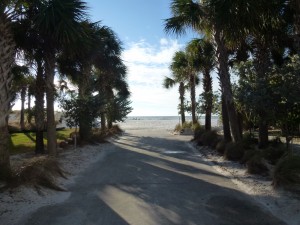 First Things First: First rental car of trip; saw a billboard for cow manure; first buffet lunch; first time flying to our "dirt" home.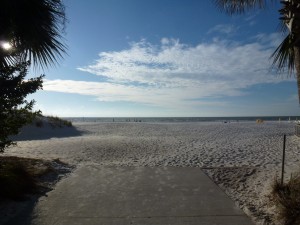 Mile to Mile: In 24 hours we will ride in a car to Gainesville, ride a bus to the airport, rent a car to drive to Tampa and fly to Minneapolis. We were really lucky to get a ride 65 miles into Gainesville from Mr. Charles – a member of the family that owns the Sea Hag Marina. They make the drive frequently and he dropped us off where we only had to take one bus (instead of three) to get to the airport to get a car we could drive one way to Tampa. Amazingly less than two minutes after he left, our bus pulled up – it only runs every 65 minutes – and we were soon walking into the car rental office at the airport. It couldn't have been any smoother. Thanks Mr. Charlie.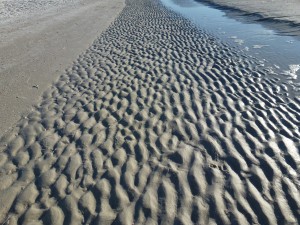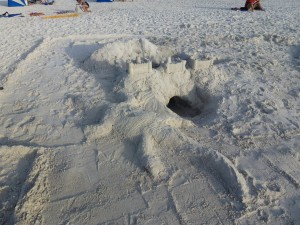 Our flights don't leave till 6:40 am tomorrow so we decided to explore the Tampa area a little. We called Mike's cousin  Elena who lives in Tampa and went out to lunch at the Golden Corral. It's been many years since we've been to Florida so it was a fun visit catching up – we will visit again when we get to the Tampa area early in December. We decided to hit another beach so we drove out to Clearwater Beach and walked along the shoreline as the sun slowly set out over the Gulf.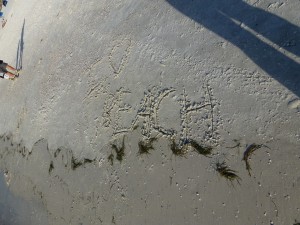 After resting for awhile, we returned the car to the airport and camped out at Tampa International until our early morning flight. We are excited to see Jess and Sarah and everyone else back home. It will be weird going home for the first time after living on a 22 foot boat for the last 10 weeks. Wish us luck. More stories when we return next Wednesday. Aurora out.