Day 262: Friday, May 24, 2013
Port to Port: Chesapeake City to Delaware City, Delaware
Underway: 6:00 am      Motor Off: 8:30 pm      Miles Traveled: 18      Stayed At: Marina
First Things First: First time in Delaware.
Mile 0 to Mile 0:  Today was a short day – we wanted to get up the C&D Canal to position ourselves at the head of Delaware Bay for our run down to Cape May, New Jersey. The weather forecast for today was really crappy – winds 15-20 knots with gusts to 30 (almost gale force), rain and temperatures in the 50's (after 88 yesterday and the day before) – so much for spring. The bad stuff wasn't supposed to kick in until late morning so we decided to follow David up the C&D and catch the tidal current all the way to Delaware City. We timed it perfectly. Not only was it just a little overcast in the morning, but we averaged over 8 mph all the way to the marina – 8 mph! Our normal hull speed is around 5.5 mph so we were flying. It took us less than 2 1/2 hours to go 18 miles. If we had the current against us in the Canal, it could have taken us 5+ hours – well worth getting up at 5:30 am. David kept going toward Cape May – we hope made it safely to New Jersey – he won't be comfortable but he knows what he is doing.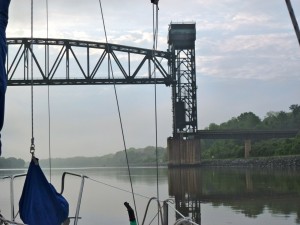 A couple people had said there wasn't anything between Chesapeake City and Cape May but they were wrong. Delaware City is small but wonderful place to stop and relax on the Great Loop. The Delaware City Marina is a great marina – easy to dock, completely protected, extremely helpful and professional staff, well stocked marine store, free coffee, courtesy bikes, reasonable prices and lots of opportunities to meet other boaters. They do it right. The town is small but has a nice mix of shops and restaurants and old historic buildings. And Fort Delaware is only a short ferry ride away on nearby Pea Patch Island. What more could you ask for?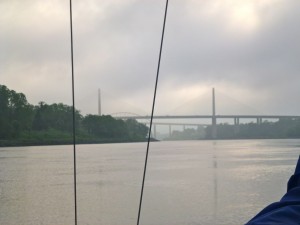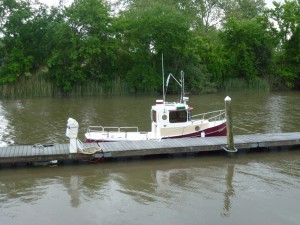 After gassing up and checking in at the marina, we decided to hop on the ferry going over to the Fort. The winds are supposed to be gale force tomorrow (40+ mph gusts) and they may not run (on Memorial Day weekend) so you have to jump at the opportunities that come up. We lucked out – most of the other transient boaters here at the marina decided to do the same thing and we joined a large group of school kids on a field trip and had a blast. (We all decided our decision to stay off Delaware Bay was a good one since it took the ferry Captain 5 tries to dock at the Fort – the wind and tides kept pushing him away).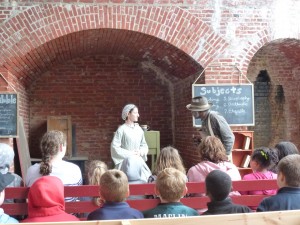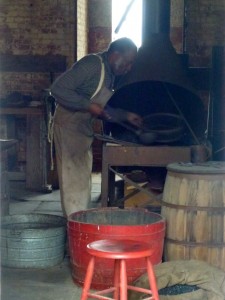 Willis was one of the highlights of our trip to Fort Delaware. He was one of the re-enactors and runs the blacksmith shop. He told great stories to the kids and when some of us stopped by later to see his shop, he gave Ozel and Maryann a wrought iron hook and us a hand forged nail  (the perfect keepsake for our little boat). He is a great storyteller. He spent 42 years in the military and ended up apprenticing at the Fort after he retired and now gives back to the community by giving kids a taste of life in 1846. After thanking him and saying goodbye we thought we would never meet him again but we were wrong. Everyone was freezing and hungry after our tour (the temps had dropped to 52˚ and it was raining and blowing when we left the Fort) so we headed to Crabby Dicks as soon as we stepped off the ferry for some hot soup and libations. Well, about an hour later, who walks in but Willis – he had tracked us down to give Cindy and I a hand forged wrought iron hook too.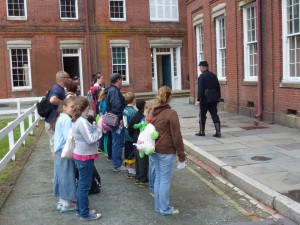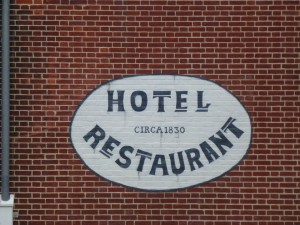 After an amazing lunch sharing stories and learning about our dockmates and Will's lives and adventures, we wanted to curl up under the covers and take naps but we were disciplined and decided to get our critical boat project  – showers and laundry – done just in case some other great adventures present themselves tonight or tomorrow.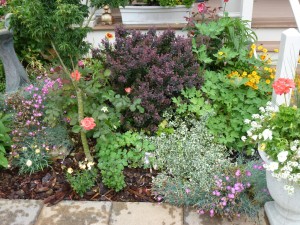 If we had decided to skip Delaware City, we wouldn't have met Ozel and Maryann on Freya, Pierre and Lise on Aquitain, Bill on Lady Sarah, Carol and Russ on Ziveli (we met them first in Annapolis), Tara and the staff at the Marina and Willis and the other volunteers at the Fort. This has been one of the best stops of our trip and we have only been here one day. You never know.