Day 7: Tuesday, June 2, 2015
Stop to Stop: Gackle, SD to Hazelton, SD
Underway: 7:45 am    Off Bike: 2:30 pm    Ride Time: 4.9 hrs    Stayed At: Campsite
Miles Traveled: 63    Total Miles: 488.5    Weather: Hazy overcast, low 70's, SE wind
First Things First: First complimentary breakfast at Jay's Hunting Lodge (thanks Jay): First time not wanting the ride to end.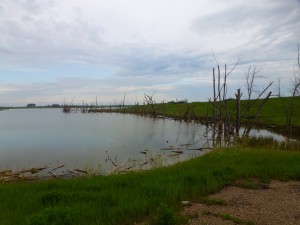 Mile to Mile: After a leisurely breakfast of oatmeal toast and coffee, I finally had to pull myself away and get on the road again. (I hope we get a chance to cross paths again someday, Jay – thanks for everything). No…no…no…don't make me go. We finally said our good buys and I pulled away into the unknown again. I left with many great new memories, though, making it a little less painful.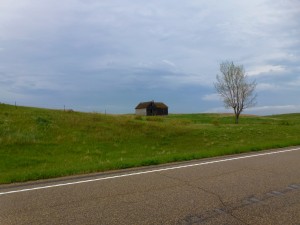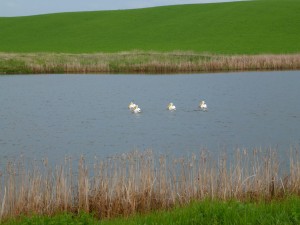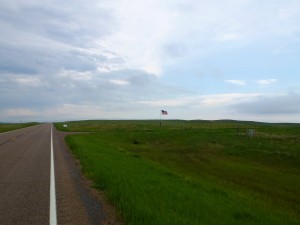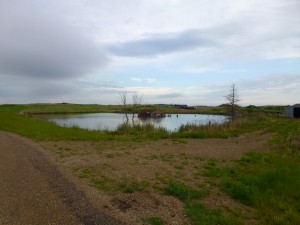 You never know what the weather will do. When I checked last night, it was supposed to storm in the morning and afternoon and I was worried about getting caught out in the middle of no where. Well, this morning, the clouds parted, the rain headed farther north and I had beautiful light overcast, favorable winds and glorious scenery. The ride south and west out of Gackle was one of the bike rides I've ever had. It had everything – rolling green hills, hundreds of small ponds and lakes, thousands of ducks, song birds and hawks…and two cars passing me in an hour and a half. The only downside was all the times I had to stop and take pictures of something picture worthy.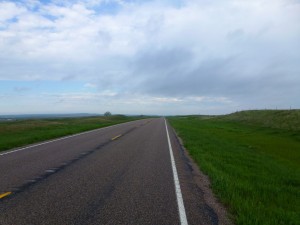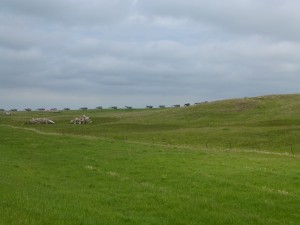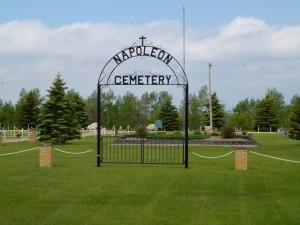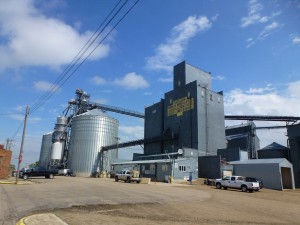 After a fast 38 miles, I pulled into Napolean for lunch at the Rueben Café. The special happened to be a grilled chicken Cajun ranch sandwich with a pile of onion straws on top, fries and pickles. Amazing! Refueled and only 26 miles to go I made quick progress westward again and arrived at the Hazelton Town Park to camp. I had the luxury of time so I had a snack of cheese and crackers (cheese courtesy of Jay), a quick bike cleaning and another (really) hot shower. I'm camped under a park shelter with two picnic tables and plenty of room to keep the tent, bike and me dry if it happens to rain overnight. I only have a 38 mile day tomorrow to get to Sarah and Jakes college friends Ryan and Rachel's house in Bismarck, ND. Should be another fun adventure. I can't wait!