Day 37: Thursday, July 2, 2015
Stop to Stop: Clam Beach County Park to Humbolt State Park near Weott, CA
Underway: 6:30 am    Off Bike: 3:30 pm    Ride Time: 6:22 hrs    Stayed At: Campsite
Miles Traveled: 73.7    Total Miles: 2,678.8    Weather: Cool/hot, calm/tailwind
First Things First: First time smelling and seeing eucalyptus trees – I think of SF when I smell that unique scent.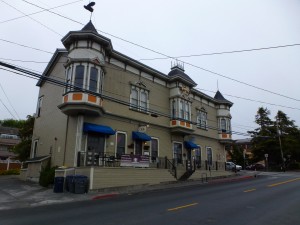 Mile to Mile: As I am writing this surrounded by giant redwoods all I can hear is the wind in the tree tops and someone off in the distance trying to split his firewood into smaller pieces. The park is booked solid and yet it is silent. That was not the case last night at Clam Beach County Park. Note to self – do not stay at parks that don't have supervision or hosts. This park ended up being a magnet for drunks, drug addicts and generally less than respectful people. A handful off losers made it miserable for everyone else who wanted to sleep. Nobody came around to inspect people's tickets – I suspect half the people didn't pay. There was lots of trash around. The pit toilets were disgusting. Dogs were running loose all over. There were probably a half dozen campers and cars parked overnight with people sleeping in them too. It was not a good experience. Kind of reflects poorly on the town right there too. If I new of a better option I would have left in a heart beat. You just don't expect people to be so abusive of everyone else in a public space. Thankfully it's rare.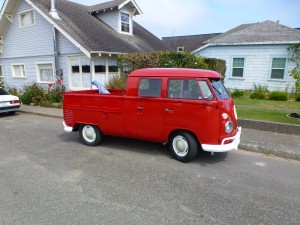 After a poor nights sleep, I expected to be slow and lethargic today but I was motivated to get as far away from Clam Beach as possible. It was overcast and cool in the morning and the route was flat weaving it's way along tidal flats and through farmland. I had 50 miles done by 12:15 when I stopped for lunch. The afternoon was not as flat – I had a number of shorter but steep climbs which kills my average speed but the route meandered along the Avenue of the Giants. The redwoods were so thick, it was almost dark along the path with temps probably 10-15 degrees cooler than in the open sun. It felt good because it got hot today.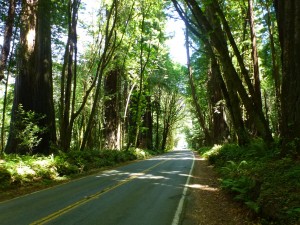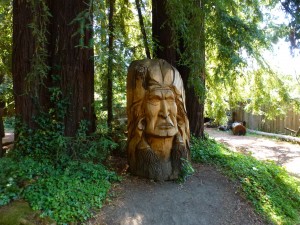 Probably the biggest thing that surprised me today was the lack of traffic especially on the Avenue of the Giants. I expected this major tourist route to be busy a couple days before the fourth. I had the road to myself for long stretches of almost complete silence. Nice way to end a rather up and down day. SF is getting closer by the minute (although it still seems a long way away).