Day 146: Monday, January 28, 2013
Port to Port: Fort Myers Beach
Underway: 0:00 am      Motor Off: 0:00 pm      Miles Traveled: 0      Stayed At: Marina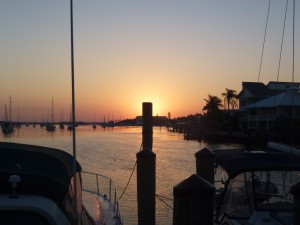 Mile to Mile: Spiritus moved on to Fort Myers this morning – we waved goodbye and good luck to each other as they passed by the marina on their way under the bridge. We had such a fun time – we are looking forward to future adventures together.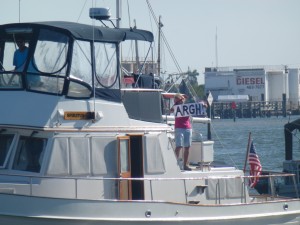 After a few small projects this morning – including testing some rubber sealant paint on a couple spots on the bottom of the dinghy – we needed to go for a long walk to burn off some of the pizza and beer we had yesterday. We headed down the island toward the library to drop off some CD's and hike around the Matanzas Pass Preserve – a park along Estero Bay mostly made up of mangrove trees. The main entrance was closed – they are expanding some of the boardwalks but we went in the back way and had a wonderful, peaceful and scenic walk. Surprisingly, there were no bugs – not a mosquito, butterfly, fly or bee in sight. Good for us I guess but strange given that we were pretty much walking through a swamp.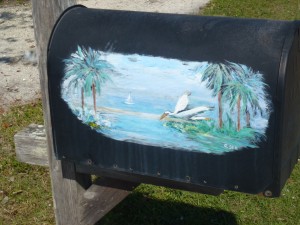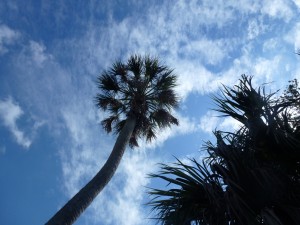 It's interesting how long it takes to really get to feel like you know a place. We have been here over a month and we still have many things to discover – restaurants, museums, parks, etc. That is one of the reasons we decided to stay here longer – not only is it cheap (and interesting) but there are lots of things left to learn and see. (Of course, the white sandy beaches and gentle gulf breezes don't enter into the equation at all).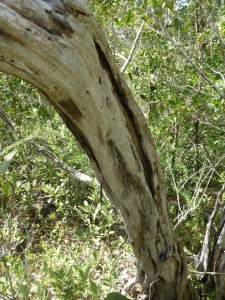 After a long poolside chat with Richard and Sally (Boomerang) we finally finished off some Nervous Nellies leftovers from several days ago and I applied the first coat of rubber paint to the stern of the dinghy – this may do the trick (I hope).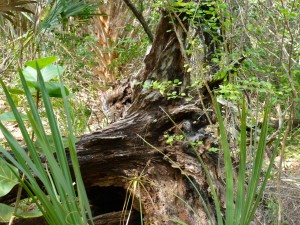 As we were getting ready for dinner, Tony, the professional fishing guide in the slip next to us, returned from another fishing trip. This time he had a very successful trip – the guys on the trip said they threw back more than 60 fish (either too small or over their limit) and had a blast. Nice group of guys. After the spouses wandered up there must have been 12 people plus another couple dozen pelicans and seagulls watching Tony fillet the cooler load of fish.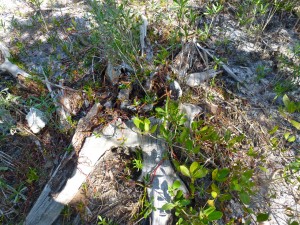 We had a surprise visit from Tony who is visiting from Hopkins, Minnesota – we enjoyed chatting earlier this month about Minnesota, our trip and the Loop. Him and his family were visiting for three weeks (a wonderful gift from his son for Christmas) and they are returning to cold and snowy Minnesota in a few days. He stopped by to drop off a box of blueberry muffins for Cindy and I – what an unexpected treat. Thanks Tony, hopefully we will cross paths again.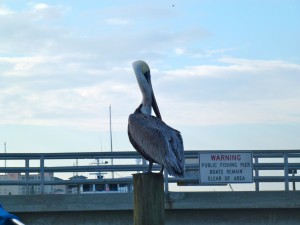 Tomorrow we have been invited to go with Richard and Sally to the Corkscrew Preserve about an hour south of here (they have a car) and, of course, a stop a Walmart. It should be a fun day – we may even see a real live alligator! We'll see.