Day 149: Thursday, January 31, 2013
Port to Port: Fort Myers Beach
Underway: 0:00 am      Motor Off: 0:00 pm      Miles Traveled: 0      Stayed At: Marina
First Things First: First time dipping strawberries in white chocolate on the boat.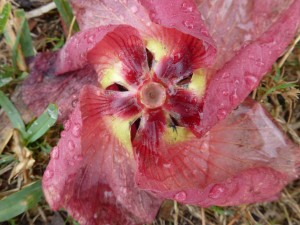 Mile to Mile: After a bumpy night and a little rain, I got up early (since I couldn't sleep anyways), took a shower, updated the blog and did two loads of laundry – all before 9 am. Its nice to feel like you accomplished something constructive. Now we have the whole day for new adventures.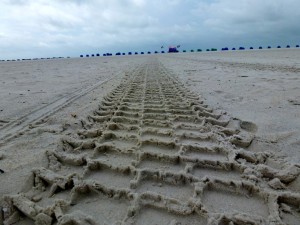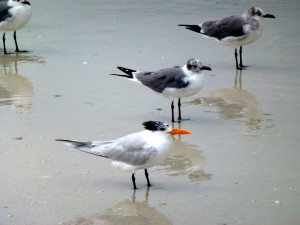 We planned to go to see Lincoln at the Beach Theatre about 4.5 miles south on the island and took the trolley down there early. As luck would have it, a middle school group took up the whole theatre so it was sold out. The other movies were not as interesting and two were almost sold out – on a Thursday – at noon. What luck. So we skipped the movie and walked back to the marina with stops at the Publix and Topps grocery stores on the way. We scored a ton of good fruit at Topps that happened to be having a one day produce sale – they had strawberries for $1 per pound – we came home with probably 14 pounds of produce for $7. Nice deal.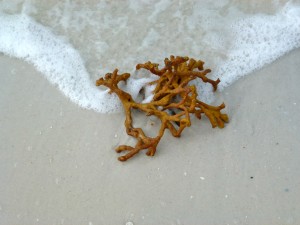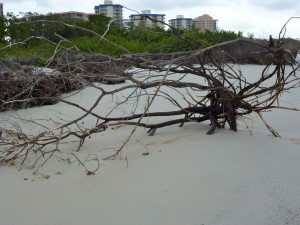 Just so you know that its not all sunshine and rainbows at Fort Myers Beach – there are hardships occasionally. Today, when we were making lunch (beef tips and rice) the cold side of the front started moving through with pretty good wind gusts causing the bay to build a nice chop which, of course, means Aurora was rockin' and rollin' again. You get kind of used to it after awhile and after lunch we even dipped strawberries in white chocolate for an after-lunch treat. Like I said, we are fancy camping.