Day 166: Sunday, February 17, 2013
Port to Port: Fort Myers Beach
Underway: 0:00 am      Motor Off: 0:00 pm      Miles Traveled: 0      Stayed At: Marina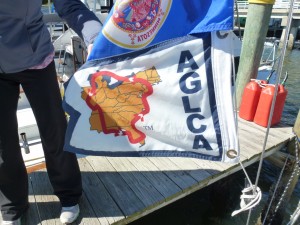 Mile to Mile: After a lumpy night and a chilly early morning breakfast at the Lani Kai with Scott and Sue, we saw them off late morning and went for a walk to try to warm up. The wind is a little calmer today but the temps are chillier. The beach was almost deserted although we actually did see a handful of bikini girls wandering around by the Lani Kai (with cover-ups on). It is the start of Spring Break today although the influx of kids doesn't really get rolling until the first week in March. Thankfully we'll be gone by then.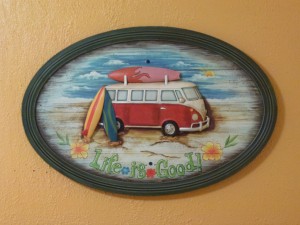 We wandered around Times Square for a while – Cindy is still trying to find the perfect Fort Myers Beach t-shirt but hasn't had much luck (needs to be the right color, girls T, with a sailboat in the design and Fort Myers Beach in the text – a surprisingly hard design to find).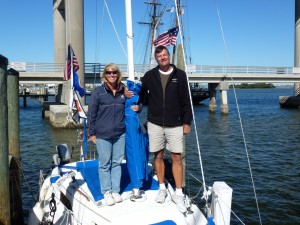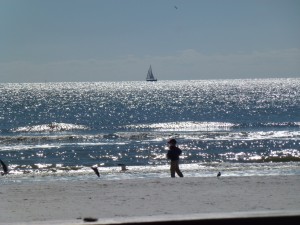 One To-Do item was to get some "local knowledge" from Richard and Sally who have made the trip down the intracoastal from South Carolina many times so we grabbed the Ipad and some beers and chatted with them for a couple hours in the warm enclosure on Boomerang and plotted a whole bunch of anchorages and marinas on the chart and took notes about places to visit along the way. We are getting excited to be moving again. We are pretty well set now for the next month or more up to South Carolina. Thanks guys. We appreciate the help immensely.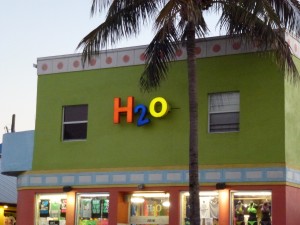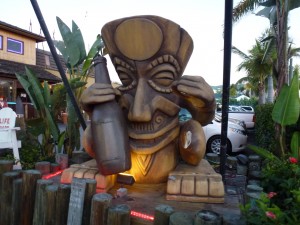 We finished the evening heating some leftovers in the rice cooker (rice and BBQ ribs) and watched the movie Jarheads before piling on the layers and going to bed on a calm but very chilly night – the coldest of the winter in FMB. Sweet dreams.