Day 174: Monday, February 25, 2013
Port to Port: Fort Myers, Florida
Underway: 0:00 am      Motor Off: 0:00 pm      Miles Traveled: 0      Stayed At: Marina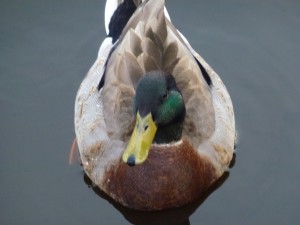 Mile to Mile: The weather here has been amazing – warm and sunny everyday – but that may change tomorrow and Wednesday with a new cold front moving in with wind, rain and much cooler temps. Maybe it will miss us like most of the other fronts have done.
We stopped by Uff Da this morning to say goodbye. The fog burned off overnight and it is a good travel day for them. They are heading east through Lake Okeechobee and Stuart and down to Marathon for a month. We enjoyed our time together over the last 24 hours – hopefully we will cross paths again. Safe travels Uff Da.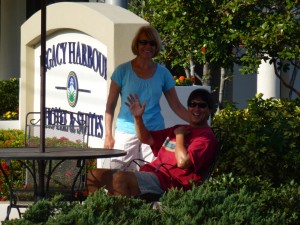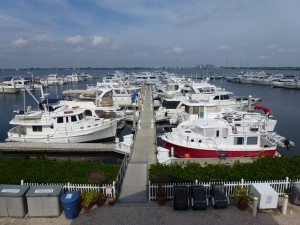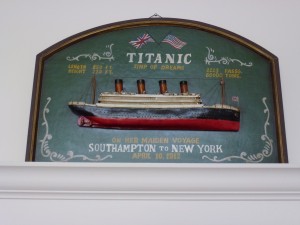 We wandered over to meet Eddy and Linda at Legacy Yacht Harbor and headed over to the First Watch Café for a repeat of our first visit – except I changed it up and had a waffle instead of a pancake with my eggs – amazingly light and fluffy. We stopped at the Post Office, got gas for Eddy's dinghy and toured Legacy Marina – I can see why they are thinking of wintering here next year. The marina sponsors lots of fun activities and the boats here are big but beautiful. I started chatting with a guy working on one of their water features – he turned out to be the owner of the Marina – and found out that they would of loved to have us stay with them at Legacy. Somehow I got faulty information when I called to make reservations. We'll just have to come back some other time.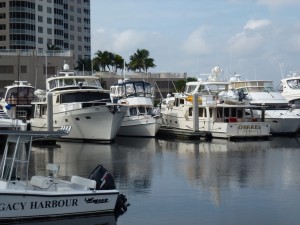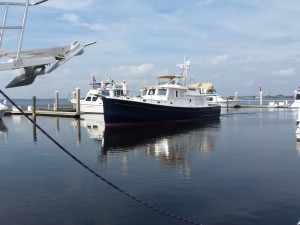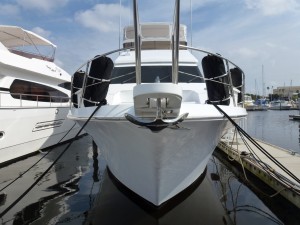 We worked on a few minor boat projects in the afternoon. I was able to reposition the boat letters without using the new stickers. I also worked on setting up a different light to use as an anchor light. I still have to find a way to mount it but that should be fairly easy.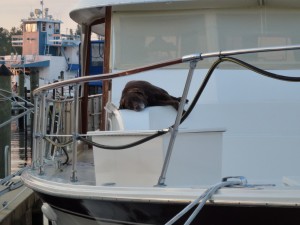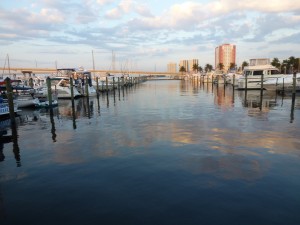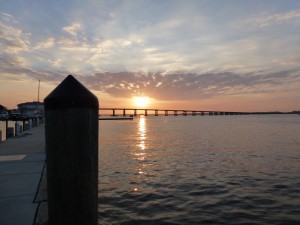 We enjoyed leftover spaghetti and fresh green beans for dinner and watched a movie before turning out the lights on another wonderful day on the Loop.