Day 368: Saturday, September 7, 2013
Port to Port: St. Joseph, Michigan
Underway: 0:00 am      Motor Off: 0:00 pm      Miles Traveled: 0      Stayed At: Marina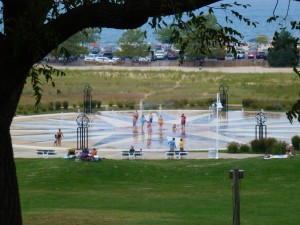 Mile to Mile: Kind of a lazy day. We could have traveled today but the wind would have been on our nose and there was a chance of thunderstorms. Two more hops and we will be done with the big water. Sounds like a good reason to celebrate with ice cream (save us some Linda).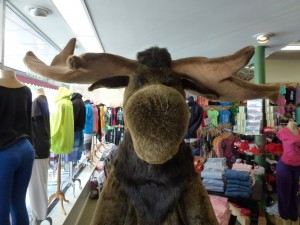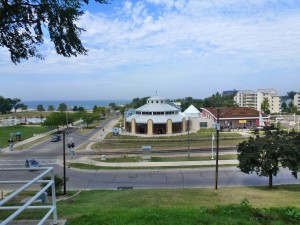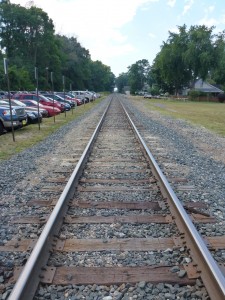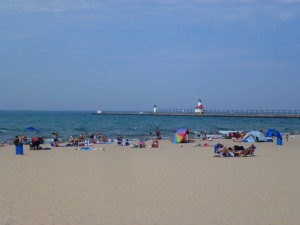 It's always amazing how easy it is to fill the time each day with projects and activities. Today is a good example. I got up, borrowed the courtesy bike at the marina, biked to the gas station to get gas, brought the computer up to the lounge and caught up on the blog and did some internet research, plotted our course for tomorrow, chatted with Dennis, had a coffee or two, ate breakfast that Cindy brought up, built a temporary mast support for when we lower the mast for the bridges in Chicago, went for a walk downtown, strolled the beach, sat in some rocking chairs while we ate popcorn and watched the merry-go-round go round, snacked, helped with the laundry (free x 3), power cleaned the dinghy and looked for leaks, put away my clothes, blogged, made and ate dinner, fixed a leak in the dinghy, took a shower, chatted with friends on Shell Seaker and slept like a baby. No naps again.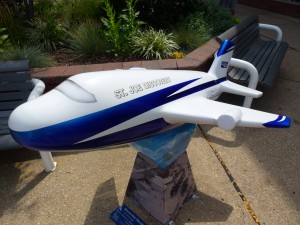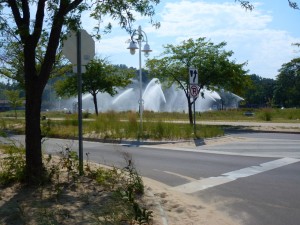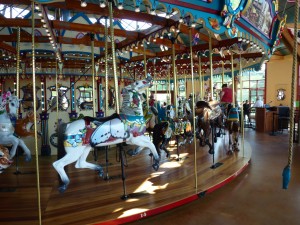 We are really looking forward to spending a few days in Chicago wandering around and sightseeing. We also should catch up to some of our Looper friends including Spiritus (and future Loopers Bill and Kate). We can't wait.