Day 380: Thursday, September 19, 2013
Port to Port: Grafton, Illinois
Underway: 0:00 am      Motor Off: 0:00 pm      Miles Traveled: 0      Stayed At: Marina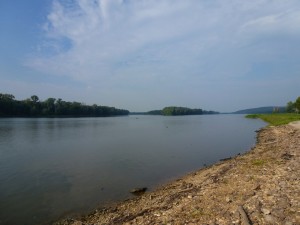 Mile 0 to Mile 0: Our trip is not over yet – we still have to get us and Aurora home to Minnesota so today was our day to reflect a little and work a lot to get ready to go up the Mississippi towards home. So we started the day going out to breakfast the our newest Looper friends – Bucket List, Barefoot'n and Sea Glide. Cindy wandered around town shopping with the girl's – at least she called it shopping. All I remember hearing about is the stops for wine tasting at the nearby winery and some beer tasting at the microbrewery. At least she didn't buy anything (not drinkable). It was fun to spend a little time with them and hear some of their Loop stories.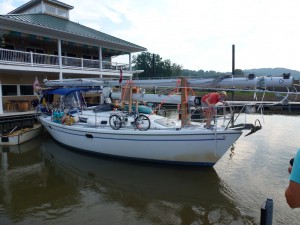 After we returned to the marina it was time to start checking things off our to-do list. First on the list is catching up on the blog while we have good internet. It is weird to be writing about finishing the Great Loop. That seemed so far in the future even just a few weeks ago as we were beginning our journey down Lake Michigan. Our list for today isn't too long since, even with all the celebrating yesterday, we were able to get gas, do our laundry, make a Walmart run and clean the boat all before docktails.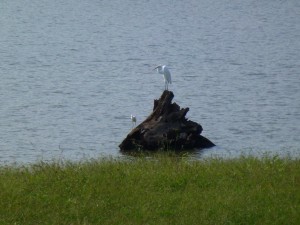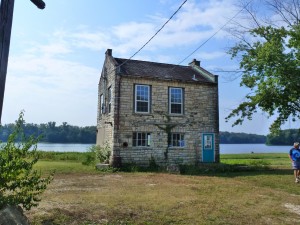 Cindy did finally make it home about the time I was finishing up the blog. We had just enough time to get ready for another docktails – this time down at Alton Marina about 15 miles south in Alton, Illinois. We were able to borrow the 15 passenger van to haul us, Tour De Loop and Shell Seaker down to visit some Looper friends down there we missed including Journey, Harmony, Down Time and, of course, Spiritus. Carina, Free At Last, Let's Drift and Sun Gypsy had also moved down there this morning and you would think we hadn't seen them in a month.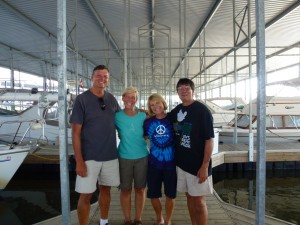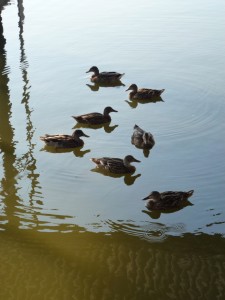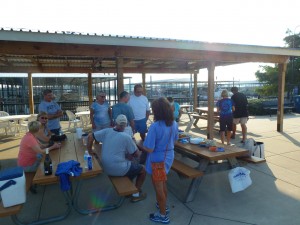 So we had another Gold Looper party/docktails (I bet you couldn't have guessed that would happen). What a special party. All was right with the world now. We were especially bummed that we had missed connecting up with Spiritus one last time. We had a blast. We had one more toast (we had a little bit of "The Loop" wine left) and were especially touched when Eddy and Linda serenaded us with an original song (to the Richie Valens' tune "Donna"). It was another one of many fond memories we will cherish for a lifetime.
Click Here: Auroras Great Loop, The Song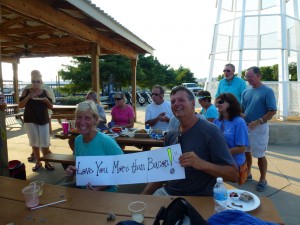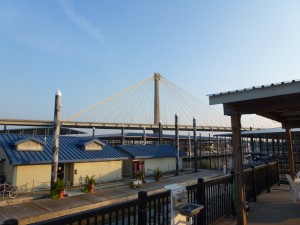 After another amazing party, 12 of us piled into the van and went to Mac's for a wonderful dinner and more together time before we had to say our final goodbyes. We didn't have time to decide who was the US Quiddler Champion – that will have to wait till we meet again sometime in the future. But now we have something to look forward too.