Day 394: Thursday, October 3, 2013
Port to Port: MM 662 to Lacrosse, Wisconsin
Underway: 7:13 am      Motor Off: 1:52 pm      Miles Traveled: 35      Stayed At: Marina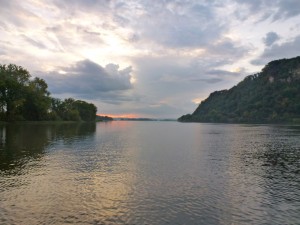 First Things First: Congratulations Eddy and Linda/Spiritus – the world's newest Gold Loopers – wish we could be there to celebrate. First time seeing a sign marking the state border – Minnesota of course.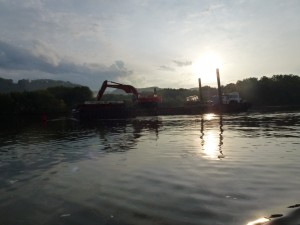 Mile 662 to Mile 697: Another beautiful day on the Mighty Mississippi. I wish we had a bigger boat so we could have friends join us for a day to experience the river at 5 mph. We were able to leave on time because the fog decided to wait for another day. As we were heading north, we noticed a large dredging operation and tugboat basically angled all the way across the channel. Since there are wing dams around, we radioed the tug for instructions and he told us to just follow the red line by the buoys. Well, we couldn't see the next red – it was behind the tug. As we go closer, though, the tug slid sideways closer to shore to give us more room to get by. They have to do that every time a boat goes by.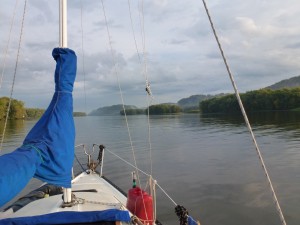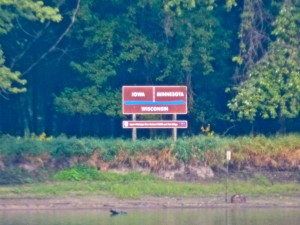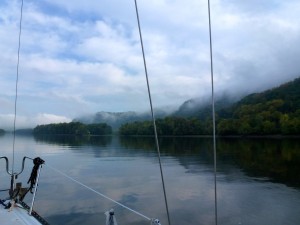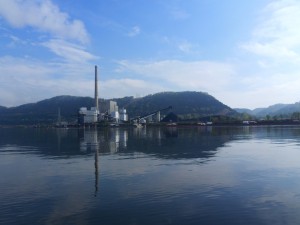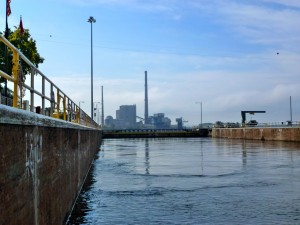 We made steady progress and were soon in Lacrosse where we decided to stay at the Municipal Marina. They don't get many transients but had one empty slip where a houseboat had been but was gone at the moment. It wasn't a 5 star place but the price was right – $16 – and the showers were hot. We were docked early enough to wander around town. We were tempted to go to Octoberfest but it looked like rain and we weren't really excited about paying $10 each for the privelage to pay more money for some fair food. That would be an expensive corn dog.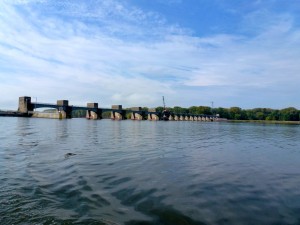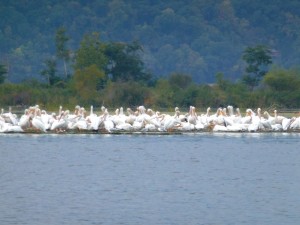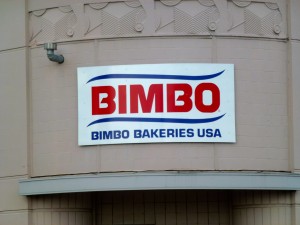 We stopped at a coop to get a few groceries to last us until we get home, took showers, filled the water bottles and were tucked in and exhausted after a tough day motorsailing up the Mississippi. We have had no trouble sleeping this entire trip.