Day 9: Thursday, June 4, 2015
Stop to Stop: Bismarck, ND to near Richardton, ND
Underway: 8:00 am    Off Bike: 5:15 pm    Ride Time: 6:47 hrs    Stayed At: Campsite
Miles Traveled: 84.5    Total Miles: 618.6    Weather: Overcast, cool, light NE wind
First Things First: First town – New Salem – with music piped through downtown (country of course): first hot chocolate and slushy in the same day.
Mile to Mile: My goal today was Glen Ullin, ND about 56 miles down the road – a nice gentle day. I got a great start fueled by breakfast ala Rachael of scrambled eggs with mushrooms and onions, toast, banana and strawberries. The real breakfast of champions. (Thanks for everything Rachael). The ride through downtown Bismarck went fast – it happened to be mostly downhill. In no time I was done with civilization and back into the wilds of ND. The countryside was beautiful. The riding was easy with easy ups and fast downs. The terrain changed gradually and I soon saw my first buttes in western ND – a taste of things to come in the badlands area ahead.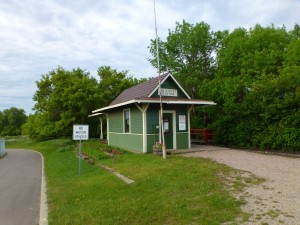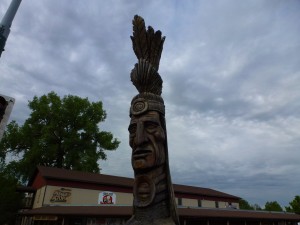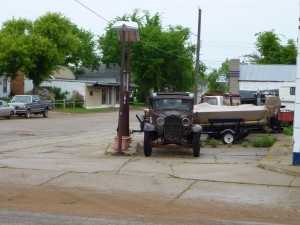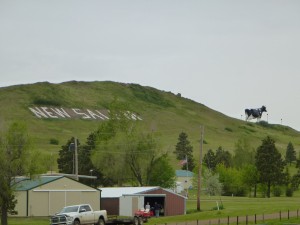 I am pleasantly surprised at how well my body has adapted to it's new reality. The nightly leg cramps are gone, my shoulders and arms are getting stronger, my sore foot from before the trip is almost back to normal and the feeling in my fingers has started to return. Pretty good for an old guy.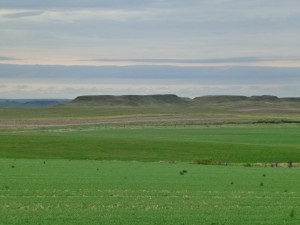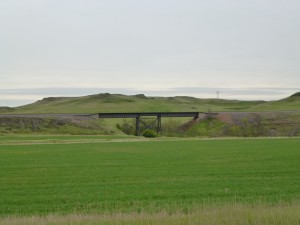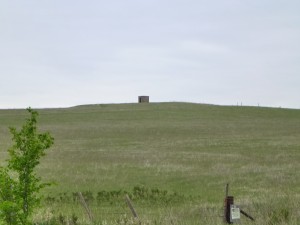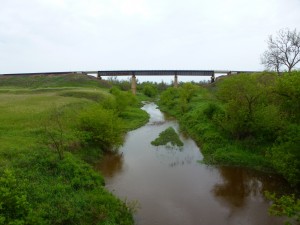 With proper fuel and perfect riding conditions, I was in Glen Ullin way too early in the afternoon to stop now. So I had a snack and rested for a little while and decided to go onto Hebron – they have free camping in the town park. Well, conditions were even better with a little better wind assist so I recalculated and decided to aim for the Schnell Recreational Area near Richardton. The park is a BLM managed park with 6 huge campsites – only $5 per night. I was still flying – in a slushy fueled burst – at sometimes 20-25 mph on flat road right up to the park entrance. I figure the more miles I do under good conditions today, the less I have to do under poor conditions some other day. I was glad to be done and a lot closer to Medora, ND where there are some fun things to do and only a short hop to my next goal – Montana. Can you believe that? It seems like I just left yesterday. That must mean I'm having fun, right?