Day 29: Wednesday, June 24, 2015
Stop to Stop: Prairie City, OR to Mitchell, OR
Underway: 6:45 am    Off Bike: 3:40 pm    Ride Time: 6.0 hrs     Stayed At: Hostel
Miles Traveled: 88     Total Miles: 2,075.5     Weather: Sunny, warm, calm (mostly)
First Things First: First restaurant with all-you-can-eat pancakes; First hostel.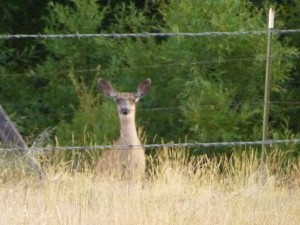 Mile to Mile: The day started perfect. It was cool, sunny and calm with a nice long gradual downhill to Dayville. The miles just flew by as we cruised steadily at 17-20 mph. By the time we stopped for breakfast we had banked 40 miles by 10:30 am. I wish every day went so smooth. After a great breakfast, we were only a short ride to the John Day Fossil Beds where we checked out the visitor center and enjoyed some amazing scenery on the way there.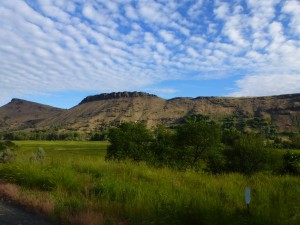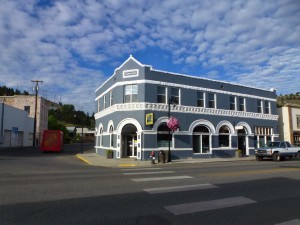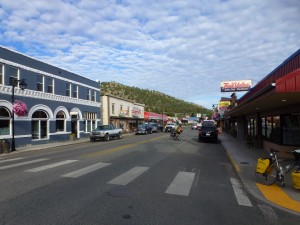 The real work started early afternoon with a long 12+ mile climb to the top of Keyes Creek Pass. We are trying hard to avoid the coming heat – it's supposed to be triple digits in a couple days here in Mitchell. Yikes! We lucked out with a slight overcast to avoid getting cooked. It was a reasonable climb but long. The downhill, though, was well worth the effort and took us 8 miles into Mitchell. The local hotel had a 6 bunk room just for cyclists for $20 a night. New experience.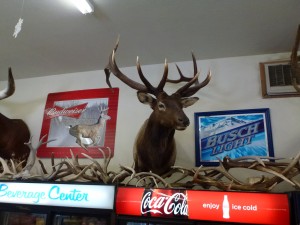 The coast is getting closer and closer – maybe only 4 days or less to Eugene. And only two more big passes to get over. I'm excited because, with my faster arrival time in SF, Cindy can now get time off to meet me there. Still a lot of pedaling to go but time flies when you are are having fun.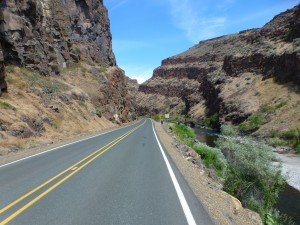 In Passing: Indian Cr River, John Day, Hog Ridge, Peggy Butte Moon Cr Rd, Horseshoe Butte, White Butte.