Day 372: Wednesday, September 11, 2013
Port to Port: Chicago, Illinois
Underway: 0:00 am      Motor Off: 0:00 pm      Miles Traveled: 0      Stayed At: Marina
Mile 327 to Mile 327: We are almost alone again. Many of our Looper friends have moved on south on the Illinois River including Spiritus, Carina, Free At Last, Tour De Loop and others. Given how far we have traveled, we wanted to spend as much time as possible in Chicago.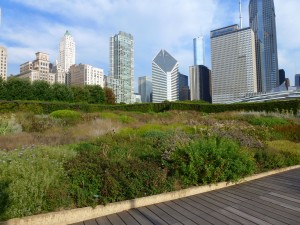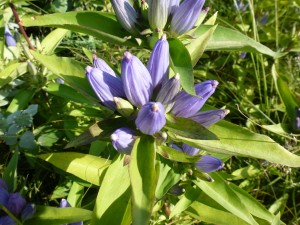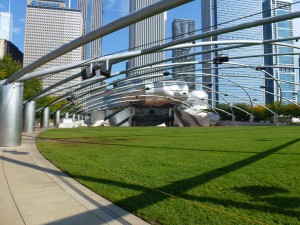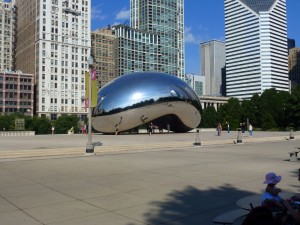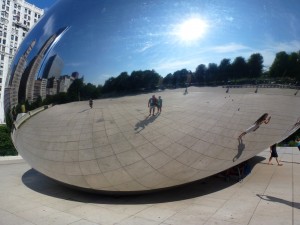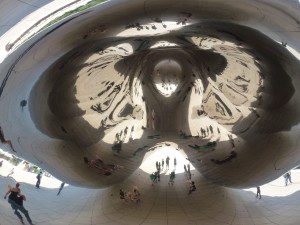 We didn't have any specific agenda today – just to wander, enjoy the parks, see the "bean" and do a little grocery shopping. We did all that and more in our second day of 20,000 plus steps. We started the day sitting in a park by a manmade stream soaking our feet and blogging – the internet in the parks is free and fast. I didn't want to leave. We stopped at the bean and people watched for a while, sat on a bench by two tall rectangular glass block art features watching kids play in the water flowing off the tops and down the sides, stopped at Target and Walmart to get a few groceries, ate lunch in a different park on a picnic table in the shade, dropped off the groceries at the boat, took the mast down and secured it (again), rested and relaxed, stopped by to say hi to Freya and stayed to chat and help fix a couple computer issues, wandered over to our secret grocery store and bought more treats and essentials (and some more gelato) and finally returned to the boat for good.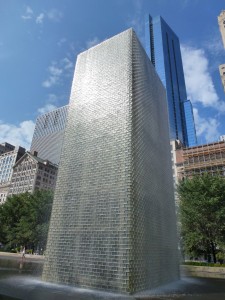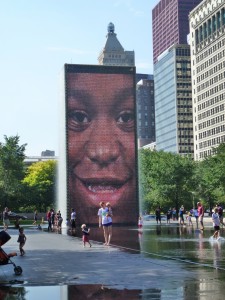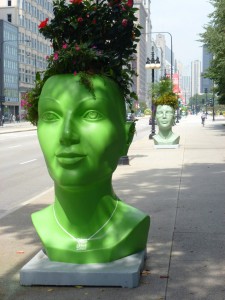 We are going to miss Chicago. I wish we could stay longer but we have a lot of miles left to go before we are home. Tomorrow we start our last official leg of our Loop – the Illinois River. Wish us luck.