Day 20: Monday, June 16, 2015
Stop to Stop: Campsite 15 West of Ovando to Missoula, MT
Underway: 6:45 am   Off Bike: 10:30 am    Ride Time: 3:27 hrs    Stayed At: House
Miles Traveled:45.4     Total Miles: 1,389.5      Weather: Sunny, tailwind
First Things First: First warm shower host; First flat tire; First care package (thanks – lucky I got a flat before I got the package or I might wonder about a connection).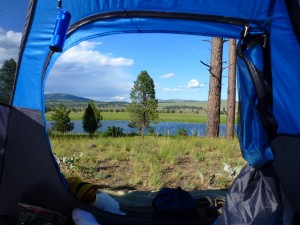 Mile to Mile: What an amazing day. It has taken me 39 years to get to Missoula and the Adventure Cycling Headquarters and it was everything I had hoped it would be. What a great group of people. This is a sample of how a (busy) day in the life of a cyclist can be…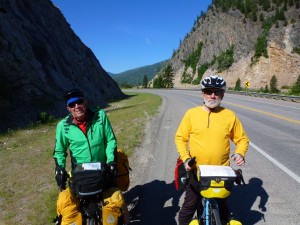 • Got out of the sleeping bag into the cold (38 degree) morning air, cooked oatmeal and hot chocolate, broke camp, packed up ant hit the road by 6:45 am.
• Followed the river and wind downhill into Mssoula stopping frequently to take pictures and visit with numerous bikers heading north to Alaska or east to Virginia.
• Arrived at Adventure Cycling, got my picture taken for the wall, had an ice cream and pop, got a tour of the offices, bought a T-shirt, plugged in my gadgets to charge, met a young guy traveling east bound on the TranAm and got a lead on a place to stay.
• Started off to pick up my package and noticed I had a flat – a small piece of wire from a shredded tire had punctured the tube. Easy fix in their shady backyard courtyard but I had to take everything off.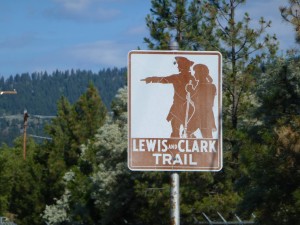 • Left everything there and rode 3 miles down to the PO and get my much anticipated care package. Thanks for the great treats! They will inspire me over the next few passes.
• Stopped at a random bike shop on the way back and decided to have my chain and rear gear cluster replaced – less than 20 minutes and $52 later I have piece of mind and smooth shifting gears.
• Stopped at highly recommended Bigga Pizza and feasted on an excellent pepperoni and onion pie – just enough left for breakfast.
• Called Bruce who is the Warm Shower host and he said it would be fine if I stayed the night. (Thanks Bruce).
• Returned to HQ to get my picture taken potentially for something they are working on for the 40th Anniversay of the TransAmerica Trail next year and pack up my stuff. I got my bike weighed – I'm 10 lbs heavier than when I started…Hmmm…I wonder why that is?
• I road off a couple miles to my home for the night, met Beacon who is traveling west bound on a trip to Seattle, took a shower, blogged, went out to a coffee shop with Beacon and headed home to plan tomorrow, repack, lay out my sleeping bag and crash for the night.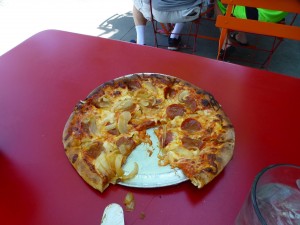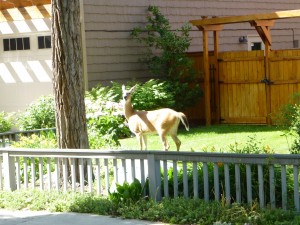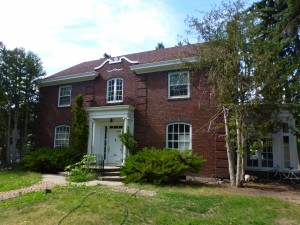 Just another really special daon Mike' Great Bike Adventure…..