Day 32: Saturday, June 27, 2015
Stop to Stop: Eugene, OR to Florence, OR
Underway: 6:30 am.   Off Bike: 2:30 pm    Ride Time: 5:58 hrs    Stayed At: Campsite
Miles Traveled: 75.2      Total Miles: 2,340.9     Weather: Partly cloudy, warm (then cool)
First Things First: First 52 mile long garage sale.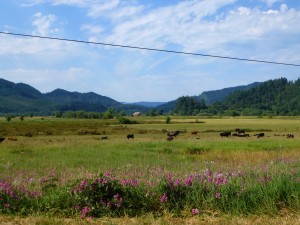 Mile to Mile: Last push to the ocean before turning south for SF. Until the last 15 miles or so, the route today avoided the heavy traffic and noise of 126. About the only cars out all morning were people checking out the hundreds of garage sales along this road – an annual event at this time of the year I guess. Except for a couple minor passes, the route followed various rivers downstream all the way to the ocean.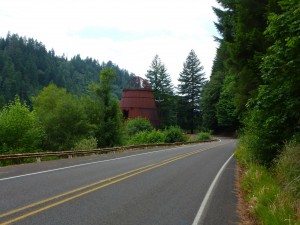 I could tell I was still tired from yesterday but I was motivated to get to the ocean and start the final phase of my journey down the coast. At least I'm not getting roasted – temps are 20+ degrees cooler here than in Eugene. I'm actually cold with the wind blowing onshore. Time to dig out some layers I guess. What a difference a day (and 75) miles can do.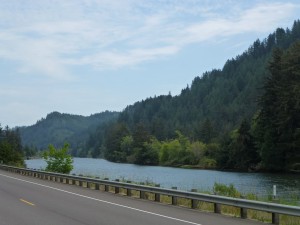 Tomorrow starts the final 600 mile ride to SF. I have heard from several people that the ride is amazing. I can't wait to see for myself. I plan to slow down and enjoy everything this part of the coast has to offer. Crashing ocean surf here I come…