Day 238: Tuesday, April 30, 2013
Port to Port: Dismal Swamp Visitors Center to Portsmouth, Virginia
Underway: 6:58 am      Motor Off: 1:30 pm      Miles Traveled:       Stayed At: Free Dock
First Things First: First big naval shipyard.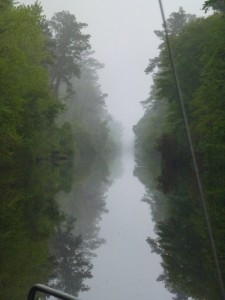 Mile 28 to Mile 0: Officially, we are at Mile 0.5 but I think we can round down this time and say we have finished the Atlantic Intracoastal Waterway after 995 miles starting in Stuart, Florida. Wow! We can't believe we are done with another 1000 miles of the Great Loop. Like all the other legs of our trip, there were surprises, challenges and lots of new connections made. There was never a dull moment.
We crossed into Virginia at 7:32 am. We let Slow Churn pass us again at the lift bridge before the lock – they were going to stay at a free dock there for tonight so we again passed then and waved goodbye, until we meet again. Now we will start an exciting new phase of our adventure by exploring the Chesapeake Bay over the next few weeks and then moving on to New York City and the Hudson. It is all going so fast now – we have been traveling for nearly 8 months and it seems like yesterday when we left St. Paul, Minnesota. How are we going to go back to a normal life. That is going to be a lot harder than this trip has been so far.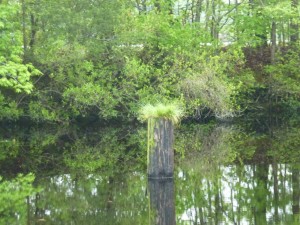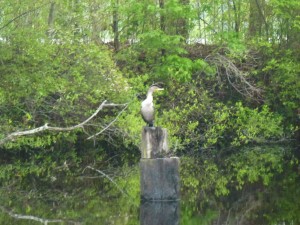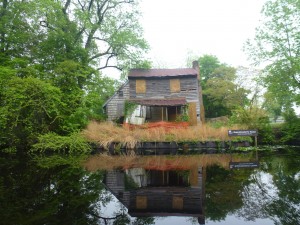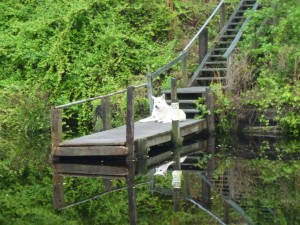 The transition from relatively remote wilderness to bustling civilization was abrupt today. As soon as we turned the corner out of the Dismal Swamp channel, we were met with a line of boats traveling north on the eastern alternate route – they must have all locked through together a few miles downstream – and lots of industry. Big ships, tug boats, homeland security, big buildings, tall bridges and lots of cranes of all kinds soon filled the sky in front of us.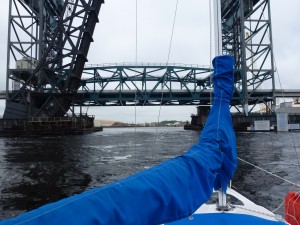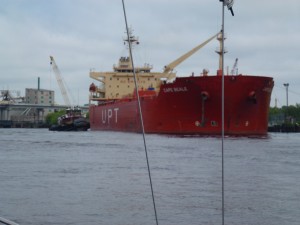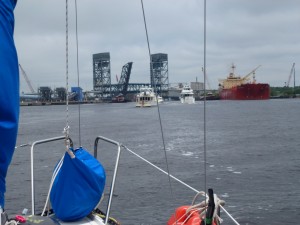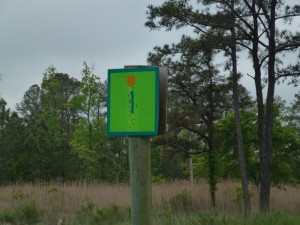 We wove our way through the busy channel and soon found our chosen free dock on the waterfront in downtown Portsmouth. The Visitors Center is just across the little harbor from us, the ferry over to Norfolk docks a few hundred feet to the north and, surprisingly, we are the only boat in this harbor. There was one other boat at the other free dock but we are right next to the main police station here and the Visitor Center has a restroom open until 11:30 pm. Tomorrow, we plan to begin our explorations with a trip to the Maritime Museum in Norfolk and a visit to the USS Wisconsin battleship.