Day 208: Sunday, March 31, 2013
Port to Port: St Augustine, Florida
Underway: 0:00 am      Motor Off: 0:00 pm      Miles Traveled: 0      Stayed At: Marina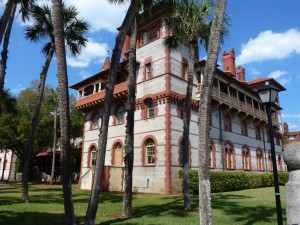 Mile 780 to Mile 780: We started the day with a long walk to West Marine and Walmart. We need to restock a few groceries and get a replacement depth finder. The problem with a walk like this is usually not the distance but the walk-ability of the route. We are in Florida still and sidewalks (or the lack thereof) continue to be a problem. In this case, there was a sidewalk on only one side of the busy road with lots of cross streets and commercial driveways crossing it. At least the sidewalk didn't suddenly end like many other places. The scenery was just a series of strip malls, gas stations and parking lots. Ugly! And there were lots of cars zooming by. Walking under these conditions is just a chore that has to be done. I can't even find anything worth taking a picture of (except for a river boat shaped car wash).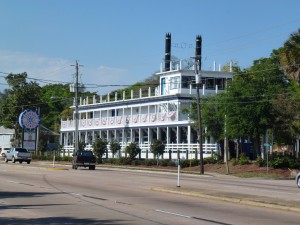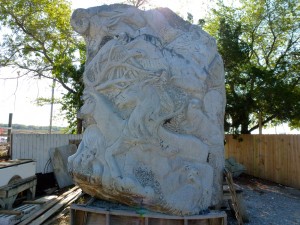 After our chores, Cindy rested (I got gas) and we walked into Old St. Augustine to explore the oldest city in America a little. We lucked out and got there in time to see most of the Easter Parade complete with pirate ships, Easter bunnies and marching bands. We wandered around the downtown admiring some of the old buildings and architecture. St Augustine was founded in 1565 by Spain as a port and fort. Flagler College is housed in an amazing old hotel – the Ponce de León – and is filled with beautiful woodwork, paintings, carvings and tile work.  What an amazing place to go to school.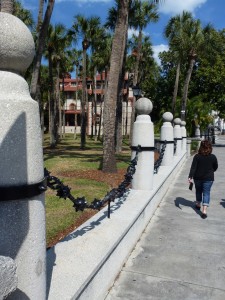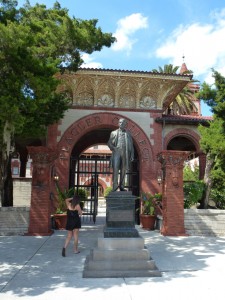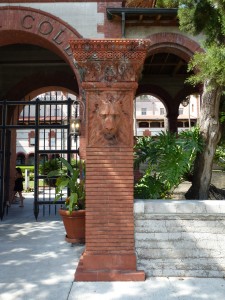 We didn't have time to check out the Fort or any of the dozens of other tourist attractions so we decided to stay one more day to get a little better taste of the area before heading north again. You could spend a month really exploring this area – maybe next time.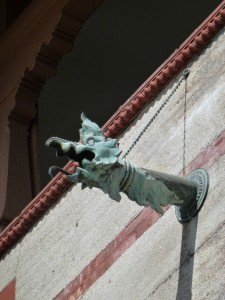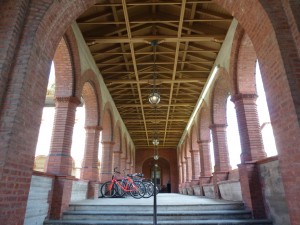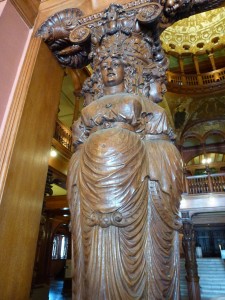 After nachos and strawberry margaritas for dinner, we relaxed, read and watched a movie. Surprisingly, a movie version of the book I just finished – We Were Soldiers Once – was on Netflix and we have good internet. The movie was true to the book – a graphic representation of what war like in Vietnam. Not for the faint of heart.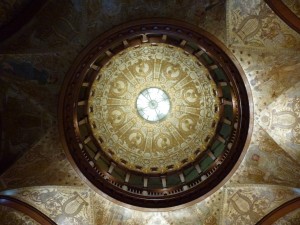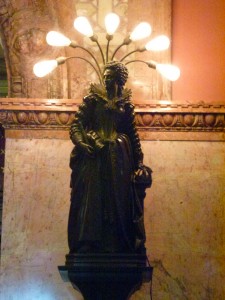 It is surprisingly hard to find a good place to anchor in the next 40 miles but we have a couple potential choices. We have to be careful to consider the tides and flow directions or we might be going 4 mph instead of 6+ mph. Our next town will probably be Fernandina – the last major town before we leave Florida and enter our next state – Georgia and the Dismal Swamp. After about 5 months in Florida, we are ready for a new milestone.