Day 330: Wednesday, July 31, 2013
Port to Port: Big Bay to Percy Reach (Lock 8)
Underway: 6:23 am      Motor Off: 4:36 pm      Miles Traveled: 40      Stayed At: Lock Wall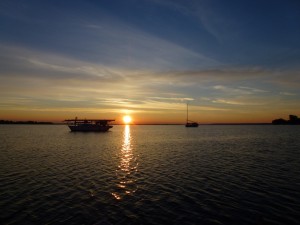 Mile to Mile: On a boat…sunshine…8 locks…40 miles…presents…an amazing anniversary dinner…pecan pie and wine (gift from Kent and Jane)…pecan pie shared with Carina, Never Say Never (Rick and Carol) and Moonglow (Barbara and Roger)…31 years (330 days of that on a little boat). What a wonderful way to celebrate our anniversary. Wish us luck on our next 31 years.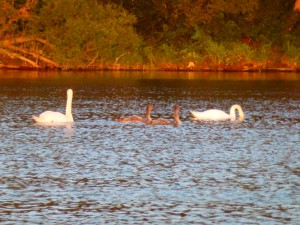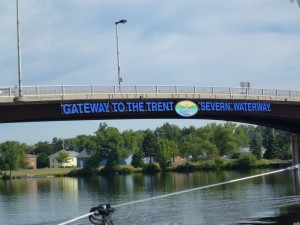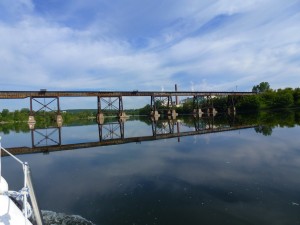 Our fortunes have changed and the locks were kind to us today. We made a lot of progress and we didn't have to wait for any locks. They try hard to have them ready when you get there. The boat traffic is much lighter too – there were usually only three of in the locks.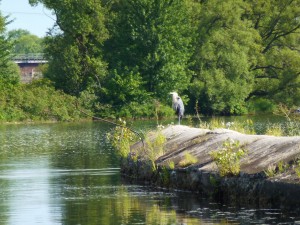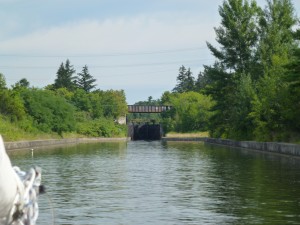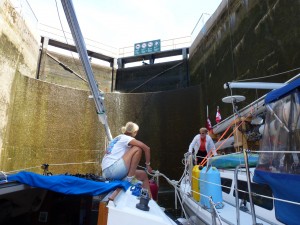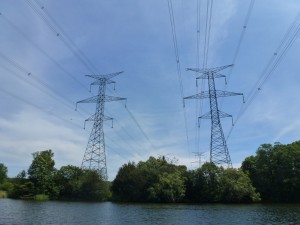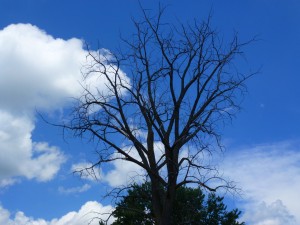 I can't believe tomorrow is the first day of August. This past year has gone incredibly fast. If we have good weather and a little luck, we should be home in 6-8 weeks. That will be weird. We have not been "homesick" at all. We miss everyone but we haven't really missed home. We haven't even started to think about what is next. We hardly know what we are going to do tomorrow. We'll just have to wait till we get to that bend in the river. Just like tomorrow.